Chips, cracks, stains, and other cosmetic flaws can make you feel self-conscious about your smile. Cosmetic dentists can help.
Dr. Chan Wilkhu and Dr. Mark Moffitt offer the latest cosmetic dentistry treatments that will enhance the brilliance of your smile.
Find out how our Merritt Island, FL dentists can give your smile a total cosmetic makeover...
Dental Care Technology
for Patient Comfort and Safety
Our practice offers cutting-edge dentistry, which sets us apart from many other Merritt Island, FL, dentist's offices. State-of-the-art dentistry improves patient comfort and well being.
Advanced Imaging Systems
Our dentists use safe digital x-rays to minimize radiation exposure and generate fast, high-resolution images of the structures of the mouth. We also use dental cone beam computed tomography (CT) for 3-D scans of the teeth, jawbone, soft tissues, and nerves.
The Latest Dental Care Tools
Thanks to intraoral cameras, we can see hard-to-reach parts of the mouth clearly during exams in real time. Waterlase iPlus allows us to perform safe, sanitary drill-free dentistry. The CEREC system allows us to make custom tooth-colored crowns in just a single appointment.
Smart Patient Amenities
We never want you to worry while you're here. That's why we offer nitrous oxide so you can achieve a relaxed state. We also have Netflix and headphones in every treatment room to block out the sounds of dental care. This is a calmer kind of dentistry that puts you first.
Contact Skilled Cosmetic Dentists
Who Care About You and Your Needs
Founded in 2005, our practice proudly serves the people of Merritt Island, FL, offering the latest that dentistry has to offer. We tailor each dental treatment to the needs of the patient, with a focus on smile aesthetics, comfort, lasting results, and great dental health.
A resident of Brevard County since 2003, Dr. Wilkhu is a member of the American Dental Association, the Florida Dental Association, the Central Florida District Dental Association, the Brevard County Dental Society, and the International Dental Implant Association. With nearly four decades of experience, Dr. Moffitt brings immense knowledge to the practice. He placed his first set of veneers in 1987, and continues to keep up with the latest dental innovations.
For more information about cosmetic dentistry and what treatments are right for you, contact our skilled team of dentists. You can also reach our practice by phone at:
Five-Star Reviews
from Brevard County Patients
Always great expertise, Dr. Moffitt and Dr. Wilkhu are top notch. Dimi is a great hygienist for your routine cleaning. My family will never go anywhere else.
View On Google
Thanks to all of you, from Dr Wilkhu to all the staff. You always are very friendly and very helpful. You always work with me until I'm satisfied and I thank you for it. Looking forward to seeing all of you again soon.
View On Google
Cosmetic Dentistry Procedures
Treatments for Your Smile
During your visit to our Merritt Island, FL dental office, we'll perform a full exam and determine which cosmetic dentistry procedure or combination of procedures is right for you.
Dental Bonding
Dental bonding involves a tooth-colored resin painted directly onto the surface of a tooth. This durable bonding material conceals minor chips, cracks, stains, and gaps that can ruin a smile's overall appearance. When polished and blended, dental bonding is difficult to notice.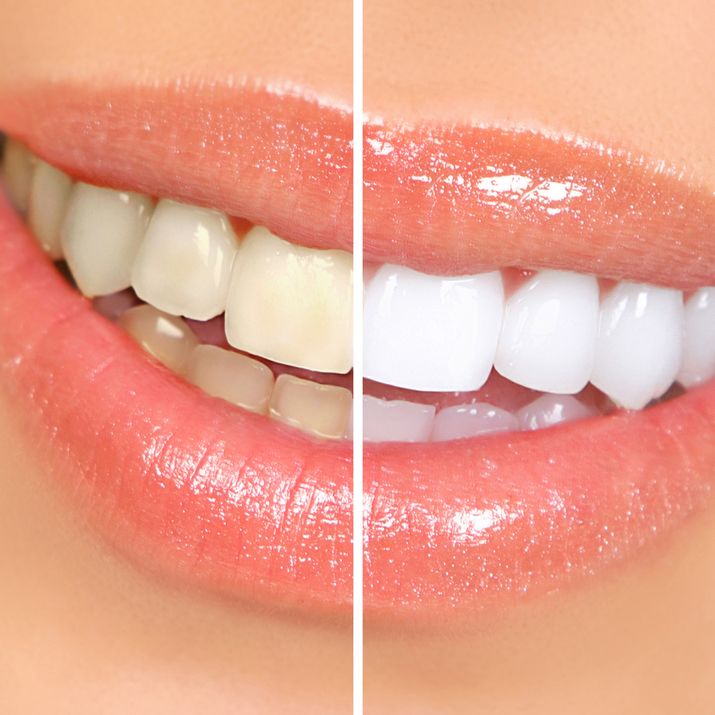 Professional in-office whitening is far more effective than the over-the-counter whitening kits available at the store. In just one dental bleaching session, your smile can be brightened by several entire shades. Teeth whitening is perfect for extrinsic dental stains.
Veneers are one of the most versatile cosmetic treatments available, used to conceal chips, cracks, gaps, stains, and misalignment. These thin shells of dental porcelain are adhered to the fronts of flawed teeth. Veneers blend in seamlessly, making your smile appear absolutely flawless.
Your gumline has a major impact on your smile. Prominent gums and recession can both throw off the appearance of your teeth. Thanks to modern contouring techniques, our dentists can reshape and restore the gumline, enhancing periodontal health and appearance.
SureSmile is an advanced alternative to braces and traditional orthodontics. Rather than brackets and wires, SureSmile uses clear plastic aligner trays to shift your teeth into a healthier and more attractive position. The final results of SureSmile are stunning.
When fillings, inlays, and onlays cannot repair a damaged tooth, the ideal solution is to strengthen it with a crown. These restorations will cap a tooth, protecting it from further harm. Thanks to CEREC technology, a custom tooth-colored porcelain crown can be made in a single visit.
Dental implants are an excellent option for missing teeth. These artificial roots are surgically anchored into the jawbone, fusing with the living tissue. After healing, dental implants can stabilize a crown, bridge, or denture, restoring appearance and dental health.
Smile Makeovers
A smile makeover combines multiple cosmetic dentistry options. This treatment is reserved for complicated cosmetic problems that cannot be treated with just a single procedure. Our dentists have performed complete dental makeovers that have vastly enriched their patients' lives.
The Cost of Cosmetic Dentistry
Pricing, Payment, and Financing Options
We are more than happy to discuss the cost of cosmetic dentistry treatments at our Merritt Island practice. We want you to be fully informed and confident in all dental care decisions.
Average Cost of Treatment
The cost of cosmetic dentistry treatment can vary based on the complexity of a patient's case and the procedures performed. We'll provide a cost breakdown as part of your consultation.
Payment Options
We accept cash, check, and credit cards, with a five percent discount for payment at the time of scheduling. Financing can be arranged through CareCredit®, which allows for monthly installments.
Discussing Alternatives
We discuss various cosmetic dentistry treatments that can address your needs. If one cosmetic dentistry option is out of your price range, a more affordable alternative will likely be available.
Trusted Cosmetic Dentists
Helping Merritt Island Smile with Confidence
I have been to Dr. Wilkhu for a few years. I felt so comfortable walked in to his practice office and warm welcome greeting by Brandy. He is easy to talked to and understand what I need. His office is very clean and easy to get in and out so if anyone looking for a new dentist. He will be a perfect one.
View On Google
Dr. Wilkhu is the best dentist I have ever been to. From the office staff to the hygienists to the dentist and his assistants, they are all top notch. I went to Dr. Wilkhu after having a bad experience with another dentist. Dr. Wilkhu had done a great job for my mother and his reviews were great so I thought I would give him a try. I have been going to him for about three years now and even if I move out of state I will come back to see Dr. Wilkhu. Not only is he a great dentist, but he is as close to painless as you can get.
View On Google